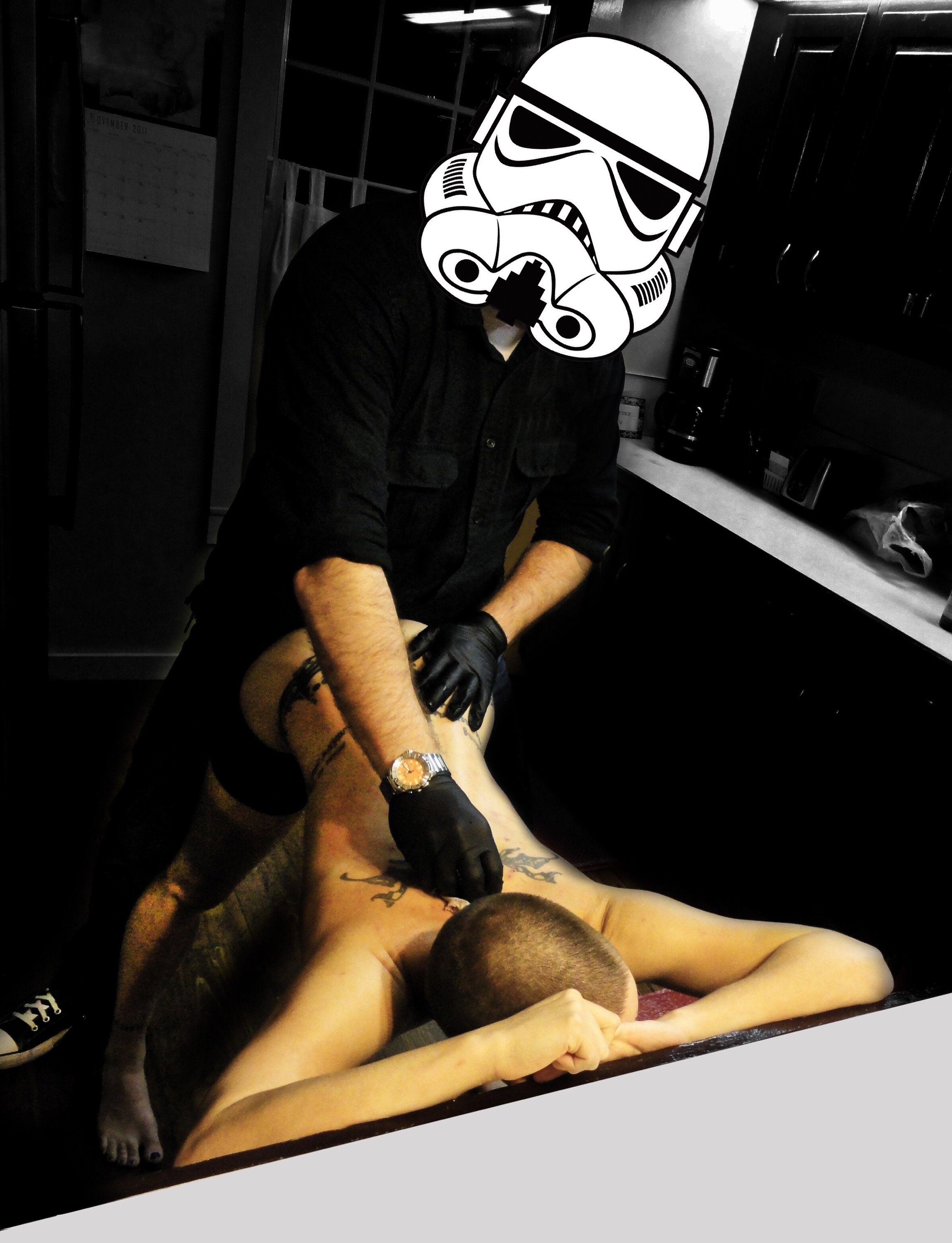 Frozen Meursault is a paramedic and educator by day, dominant sadist and educator by night.  He loves to make pretty women cry and teach others how to safely do the same.  His classes are informed heavily based on his emergency medicine experience and his successes and failures in kink.
Jun
26
Fri
Thunder in the Mountains: Choose Your Own Edge Play Adventure
Do you find Dexter's kill room to be scary and erotic? Have you gotten aroused by war crimes depicted in a documentary? This is dark, potentially dangerous stuff to "play" with, but as a small group we will explore these feelings with an emphasis on bringing those fantasies to life in a safe and risk aware manner. We will dissect several examples of realistic, potentially criminal activities with the purpose of figuring out how to safely enact a fantasy version of those. Many of these examples use restraints less commonly found in kink which each carry their own risks. To decrease the risk specific means of restraint use and destruction will be discussed and demonstrated.
Thunder in the Mountains: Rape Play
Through force or coercion and independent of gender, rape play can be terrifying and erotic for both the top and bottom. Taking a "how-to" approach this class provides a number of actionable points for students to begin using as they explore rape play. Safety will be addressed with an emphasis placed on recognizing risks and mitigating them to give students a foundation to build upon. By focusing more on practical points than lofty discussions this class is an effective jumping off point for play.
Articles
Trigger Warning: Some articles discuss rape play, non-consensual acts, and other material which may be triggering.

Trigger Warning: This series will discuss rape play and associated topics that may be problematic for some. The intent of this series is not to upset but rather educate and empower. Disclaimer: Much of this is based on my opinion and my experience. There are a few... read more